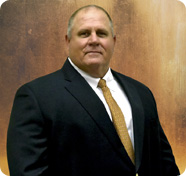 Mike Crane brings 20 year of experience in handling injury and death cases to the firm, concentrating on obtaining significant recoveries for injured clients.
Biography of Mike Crane
Michael L. Crane, born Wharton, Texas, November 20, 1958; admitted to bar, 1989, Texas.
Preperatory and legal education, Baylor University (J.D., 1989). Board Certified, Personal Injury Trial Law, Texas Board of Legal Specialization. Board Certified, Civil Trial Law, National Board of Trial Advocacy.
Fraternity: Phi Delta Phi. Member: Victoria County Bar Association; State Bar of Texas; Texas Trial Lawyers Association; American Association for Justice; National Board of Trial Advocacy; Texas Bar Foundation.
---
Services:
Free Consultations
Call us today for your
free consultation. We will discuss your potential case
and answer any questions.
1-800-677-8518
Backhoe Driver Injury
Suffered an Injury while working as a Backhoe Driver? Get what you are entitled under Texas Law.
Vehicle Accident Injury
Involved in a
Vehicle Accident? Allow us to represent your case, it will be our focus that you are rewarded fairly for your injury.
Wrongful Death
Lost a love one to a preventable cause? Mike Crane will help you get what your family deserves.